AGENCY, CHARTERING, SHIPPING, LOGISTICS
Ships husbandry, port agency and crew changing services to all types of ship owners and operators.
Stevedoring, cargo handling, inland transportation and storage services are routinely offered to many of our clients.
These are just a few of the services we provide, find out more……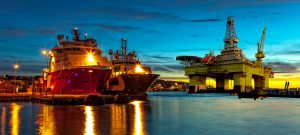 EUROLINE
We go the extra mile !
Marine
Ships husbandry, port agency and crew changing services to all types of ship owners and operators. Stevedoring, cargo handling, inland transportation and storage services are routinely offered to many of our clients.
Cargo Management and Forwarding Services
As part of the ships husbandry package, the company provides a full range of forwarding services – utilising road, sea and air freights to underpin its overall client service requirements. Cargo Management Services Include:- - Container Loading/Unloading - Customs clearance work - Distribution - Cargo Management - Marine Surveys
Agriculture
Barley, wheat, oats, malting barley, oilseed rape, logs and bulk and bagged fertilisers are routinely handled through Aberdeen, Peterhead, Buckie and Fraserburgh. Euroline has long-standing partnerships with every major agri-trader in Europe and frequently handles for them in all of those ports.