Professional storage of tubular goods
Supporting the energy sector, both mineral and renewable
Operating from ideal locations in global energy hubs, the tubular stockyards of the RGR group offer access for both land- and seaside deliveries and collection. This creates unlimited possibilities for shipments of tubular materials to / from any destination in the world.
 
RGR's vast experience is widely known in the industry.

Stockyard operations including fully equipped, covered inspection area's.
Body and thread inspections, rig preparation, by our staff or by third parties under our supervision.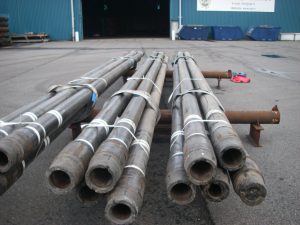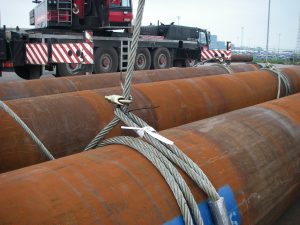 Dedicated area's available for long term storage and larger volumes.
Experience makes a world of difference
Our stockyards can currently hold up to around 60,000 metric tons of steel casing and tubing, stored for and on behalf of the world's leading trading companies in the business. RGR's vast experience in handling this type of cargo has become widely known and our customers rely on RGR's capability and expertise, hence ensuring them of best quality towards their end users. RGR Tubular Stockyard staff is widely accepted as experienced experts in the handling of tubular materials.
Taylor made operations
Besides standard inspections, rig preparation operations can take place, both by our staff and by third parties under our supervision. Dedicated area's can be made available if so required for long term storage and larger volumes.
Sustainable solutions
Sustainability is key in today's world and same goes for our operations. For third party tubular inspections to oil and gas standards, as well as rig preparations for geothermcal projects, we look for the most sustainable materials and operation, keeping in mind the overal impact on the environment and trying to reduce carbon footprint to the minimum.